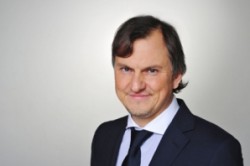 Ask our legal expert!
Gencs Valters
Claim your FREE copy
Doing Business Guide in the Baltics.
Estonia signed a Double Taxation Avoidance Treaty with Mexico
Estonian Minister of Foreign Affairs Urmas Paet and Mexican Minister of Finance José Antonio Meade Kuribregana signed a Double Taxation Avoidance Treaty between Estonia and Mexico on October 21, 2012.
Estonian Minister of Foreign Affairs Urmas Paet commented that Estonia is interested in stregthening the connections with Mexico who helds the current presidency in G-20 major economies (Group of Twenty Finance Ministers and Central Bank Governors) and has more than 100 million residents. He said that the double taxation treaty is one way to facilitate the economic relations between Estonia and Mexico.
At the meeting with Mexican Business Council on Foreign Trade, Investment and Techonolgy Urmas Paet mentioned that the interest towards Mexico is rising in Estonian entrepreneurs. Estonian Ministry of Foreign Affairs has a great interest to establish direct business connections between Estonian and Mexican chambers of commerce and industry. So far the experience of Estonian IT firms operating in Mexico has been good. Urmas Paet hoped that many other innovating Estonian e-solutions and companies in other business areas will reach to Mexico.
The treaty will need to be ratified by the Estonian Parliament and go through the internal proceedings in Mexico to come into force. Currently no known date of enforcement is available.