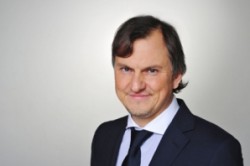 Ask our legal expert!
Gencs Valters
Claim your FREE copy
Doing Business Guide in the Baltics.
Gencs Valters Law Firm recently presented to the New Zealand-based Multilaw firm, Lowndes Associates, sharing views on business and the practice of law in the Baltic States
During the presentation, there was a discussion of the differences and similarities between European and law in New Zealand law.
By way of background, Lowndes Associates is a leading corporate and commercial law firm with offices in the largest city in New Zealand, Auckland, and also in the country's capital city, Wellington. The firm is consistently recognised at the annual New Zealand Law Awards and was recently named 'Corporate & Commercial Law Firm of the Year' at the 2012 awards.

The firm comprises carefully selected teams of industry-leading specialists who operate in a number of practice areas including Corporate and Commercial, Telecommunications Media and Technology, Intellectual Property, Banking and Finance, Transport, Restructuring and Insolvency; Property and Litigation and Dispute Resolution.

Many of the lawyers at Lowndes Associates have additional degrees in business and management, and have international qualifications and experience including in various European countries.

As part of Lowndes Associates' extensive international practice, the firm represents a number of European multinational companies with interests in New Zealand. Its Managing Partner Mark Lowndes is the current Chairman of Multilaw, the international law firm network which Gencs Valters Law Firm represents in the Baltic States.





For more information on Lowndes Associates, please visit www.lowndeslaw.com.

New Zealand, Auckland