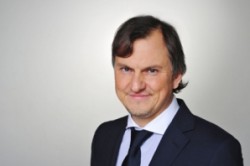 Ask our legal expert!
Gencs Valters
Claim your FREE copy
Doing Business Guide in the Baltics.
The Embassy of Sweden in Latvia expresses its gratitude for the generous support for the different events organized by the Embassy during 2012
The Embassy of Sweden in Latvia expresses its gratitude for the generous support for the different events organized by the Embassy during 2012. We are most grateful for your contributions, as they actively help promoting a positive image of Sweden and Swedish companies in Latvia.
Most of the events, which the Embassy organized last year, were very well covered by national media such as Diena, Latvijas Avize, NRA, Latvian Radio and TV, LETA, BNS, tvnet.lv, apollo.lv, delfi.lv, Telegraf, Vesti Segodnya and regional press.
Information about the Embassy´s events is regularly published on our web page in English, Latvian and Swedish and on the Embassy's Facebook page.
The main events organized and/or supported by the Embassy and our generous sponsors during 2012 were as follows:
Ingmar Bergman festival with several lectures about the great Swedish Film director and with fragments of his films (starts February 17th at KSuns).
Exhibition "Facing the Climate" in Riga, Valmiera and Roja. Workshops were organized with participation of pupils from orphanages and boarding schools all over Latvia.
Swedish Children Day was organized for children from orphanages and internal school on June 6.
Exhibition of artist Gudrun Westerlund in Ventspils, Bauska and Roja.
Photo Exhibition "Sweden from a Bird´s View" of artist – pilot Dmitrij Karpenko in Ventspils, Valmiera, Roja and Lapmezciems.
Swedish House during celebration of Europe Day in Vermanes darzs, May 12 with participation of several Swedish choirs.
National Day concert with the participation of Swedish folk musicians on June 7th.
A conference dedicated to Raoul Wallenberg 2012 with the participation of Olle Wästberg, presentation of a book about Raoul Wallenberg in Latvian translation, screening of Good Evening Mr Wallenberg in Splendid Palace, October 10,
Swedish Business Awards, October 16
An event devoted to the year of August Strindberg and Swedish literature, November 9, with presentation from Strindberg´s museum and musical performance of Latvian best piano-players
Lucia Day celebration in Riga.
For 2013 we will continue to promote Sweden Promotion and are currently planning a number of activities, to maintain and develop the Swedish-Latvian ties, not the least in times of economic downturn and hardship. The events which we are planning are the following:
Photo exhibitions by two Swedish photographers in the Museum of Photography

Photo exhibition "Homeland Latvia or not?" in S:t Peter´s church

Participation of Swedish violinists in International Music Festivals

Exhibition of Swedish and Latvian Cartoonists "Facing the Climate" and workshops are going to continue and the next stop is Lapmezciems and Engure
Swedish Film Festival and Swedish Days in Daugavpils

Swedish House and presentation of Swedish music at Vermana Parks during the EU Day in Riga
Conference "Education for Sustainable Development" in cooperation with SSERiga

Conference on Regional Identity in cooperation with Swedish Institute

Photo exhibition "Sweden from a bird´s view" continues to travel in Latvia. Next stop - Daugavpils

Concert by Norrbotten's Symphony Youth Orchestra in Great Guilde on May 4 and Cesis on May 3

A National Day Concert at Latvian Society House with a presentation devoted to the Swedish music

Nordic photo exhibition with participation of Anders Petersen, August-September

Publication of Swedish literature in Latvian translation

Presentation of Swedish documentaries (cooperation with movie director Maud Nycander)

Baltic Conference for lectors of Swedish language, October 18-20

Swedish participation at the International exhibition "Environment and Energy 2013", Kipsala,

Conferences and seminars on CSR and Human Rights,

Swedish Day in Daugavpils,

A Lucia Day concert in Riga's Dome church with S:t Eugenia Vokalensemble and Latvian singers.
We hope you will again assist in making these events possible, thereby showing the strong Swedish presence in Latvia and our ambition to offer high level cultural performances.
The events will give ample opportunities for the supporters to show their presence and also invite guests.
Yours sincerely,
Mats Staffansson
Ambassador